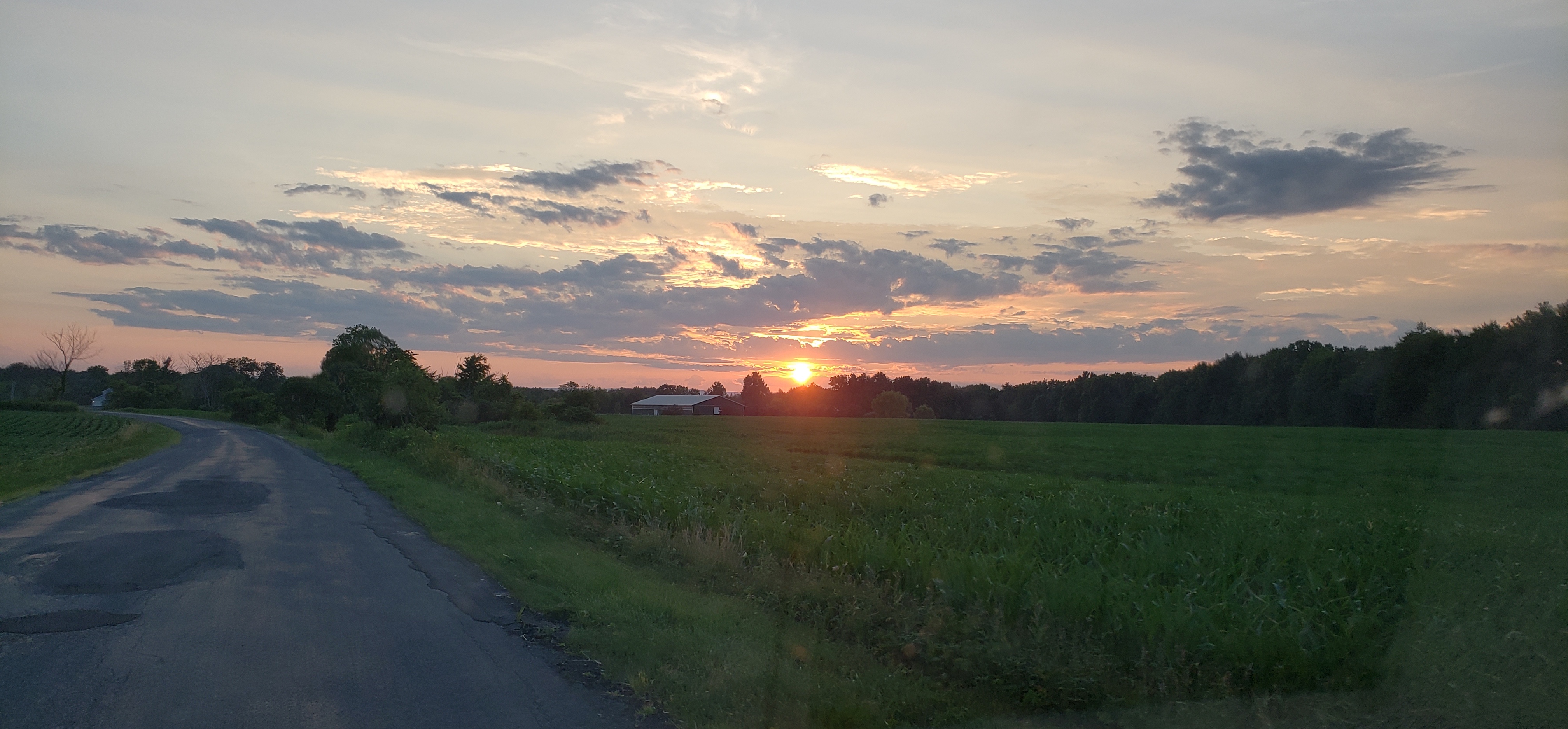 About Us
Bitten by the horse bug early, Melissa began riding at age 5 while growing up in Virginia. She showed local hunter shows riding school horses and her own horse until her family moved to New Mexico prior to high school. While in high school, Melissa continued her riding education and began riding low level jumpers until she attended Purdue University. At Purdue, she completed bachelors and masters degrees in Animal Science with a focus in Animal Nutrition. During her undergrad, she also joined the newly formed polo team to continue time in the saddle. After college, though, her career took her to Chicago and horses were put on hold. During this time she met Dusty, who had no idea what he was about to get himself into! After a number of years away from horses, Melissa came back to her first love and began riding at Red Coat Farm where she was first introduced to the premier hunter/jumper world. Taking her renewed excitement back to New Mexico, she and Dusty developed 10 acres to maintain their horses Roc Hudson and Doris Day while working full-time careers. A new job opportunity found the two again on the move to update New York where the horses were boarded at area facilities for a couple of years. When the hour-long commute to the barn became too much, the two decided to purchase and open Rock Wall Farm in July 2018. This endeavor is the culmination of the most important aspects of horse care honed over years of experience as horse owner, rider, boarder, competitor, barn manager, barn owner, animal scientist and overall horse advocate.
Boarding Information
January 1 2022 - No spots available
Our priorities for boarders are to provide a low-stress, drama-free environment. Whether a casual or competitive equestrian, we aim to provide an environment to help you achieve your riding goals.
For horses, we value providing plenty of hay and as much turnout as possible with herds designed to let horses be horses, thereby providing for their mental well-being.
Included in Full Board
Twice a day grain feeding
Plentiful hay – free-choice when possible
Feeding of supplements once daily
Stall and turnout
Daily stall cleaning
Regular water bucket replacement/cleaning/disinfecting
Applying blankets, fly sheets, and fly masks as needed
Removing overnight stable wraps
Use of facility: indoor arena, outdoor arena, heated lounge, tack room, wash stall with hot water, etc.
Open area for hacking out
Twice yearly fecal exams
Administering vet-recommended dewormers (purchased by owner)
Scheduling routine vet and farrier visits for prefered providers
No additional fee for use of outside trainers
Once daily medication administration if needed
Twice daily medication administration if needed (up to three days)
Once or twice daily wound care if needed (up to three days)
Included in Pasture Board
Plentiful hay – free-choice when possible
Feeding of supplements once daily
Runin shelter (in extreme weather, horses will temporarily be brought into indoor)
Regular water trough cleaning/disinfecting
Applying fly masks
Use of facility: indoor arena, outdoor arena, heated lounge, tack room, wash stall with hot water, etc.
Open area for hacking out
Scheduling routine vet and farrier visits for prefered providers
Twice yearly fecal exams
Administering vet-recommended dewormers (purchased by owner)
No additional fee for use of outside trainers
Partial Board
Same as Full Board but with reduction in board fee in exchange for agreed upon chores completed monthly
NOTE: Services are subject to change
Lessons
We offer lessons from beginner to intermediate students with a focus on strong fundamentals built upon quality flatwork and a natural horsmanship approach. Influences include Anne Kursinski, Beezie Madden, Denny Emerson, and Tik Maynard.
More advanced students can take advantage of visiting instructors.
Please contact us for more details.
Fee Schedule
Boarding
Full board: $567 / month ($525 + sales tax)
Base/Partial board: $486 / month ($450 + sales tax)
Pasture board: $416 / month ($385 + sales tax)
Feeding
Requirements outside of standard provided feed service: $30 – 50 per month

Including but not limited to pre-soaking grain, pellets, beet pulp, soaking hay, additional grain and/or hay meal, second daily supplements, etc.

Balanced diet developed to meet individual horse's needs: $60 and up
Facility Use
Lessons

Boarders: No charge
Non-boarders: $20 per lesson

Haul-in fee for no more than 3 hours on site: $25
Use of RWF horse: $20 (in lieu of lesson fee if applicable)
Other general use of facility by non-boarders or students: $15 per day
Guest of boarders riding no more than once a month: no charge
Hay Bonnets
In our first winter, we knew we wanted the horses to have access to as close to free-choice hay as possible. The easiest solution was to put out round bales. However, as anyone who has fed round bales before knows, the horses quickly demolished the bales by spreading the hay everywhere, using it as a bedroom, bathroom and seemingly doing everything to it except eat it. That's when we researched options to help save hay wastage. The first week we had the Hay Bonnets, our hay wastage dropped from about 50% to less than 10%. The hay stayed where it was supposed to and we were moving bales way less often. Our Hay Bonnets are still in use through the summer to help horses adjust from hay to fresh grass and to always provide roughage. Our Hay Bonnets are in the same shape as day 1 so we couldn't be happier!
When we couldn't find a distributor close to the area, we hopped on the opportunity to provide these in the Capital District and Hudson Valley region. Since we are a working farm, sales are by appointment only.
Pricing
$749 - Hay Bonnet
$146 - Standard Net
$235 - Overeater Net (with 1.25" holes)
$270 - Heavy Duty Net (with 1.75" holes)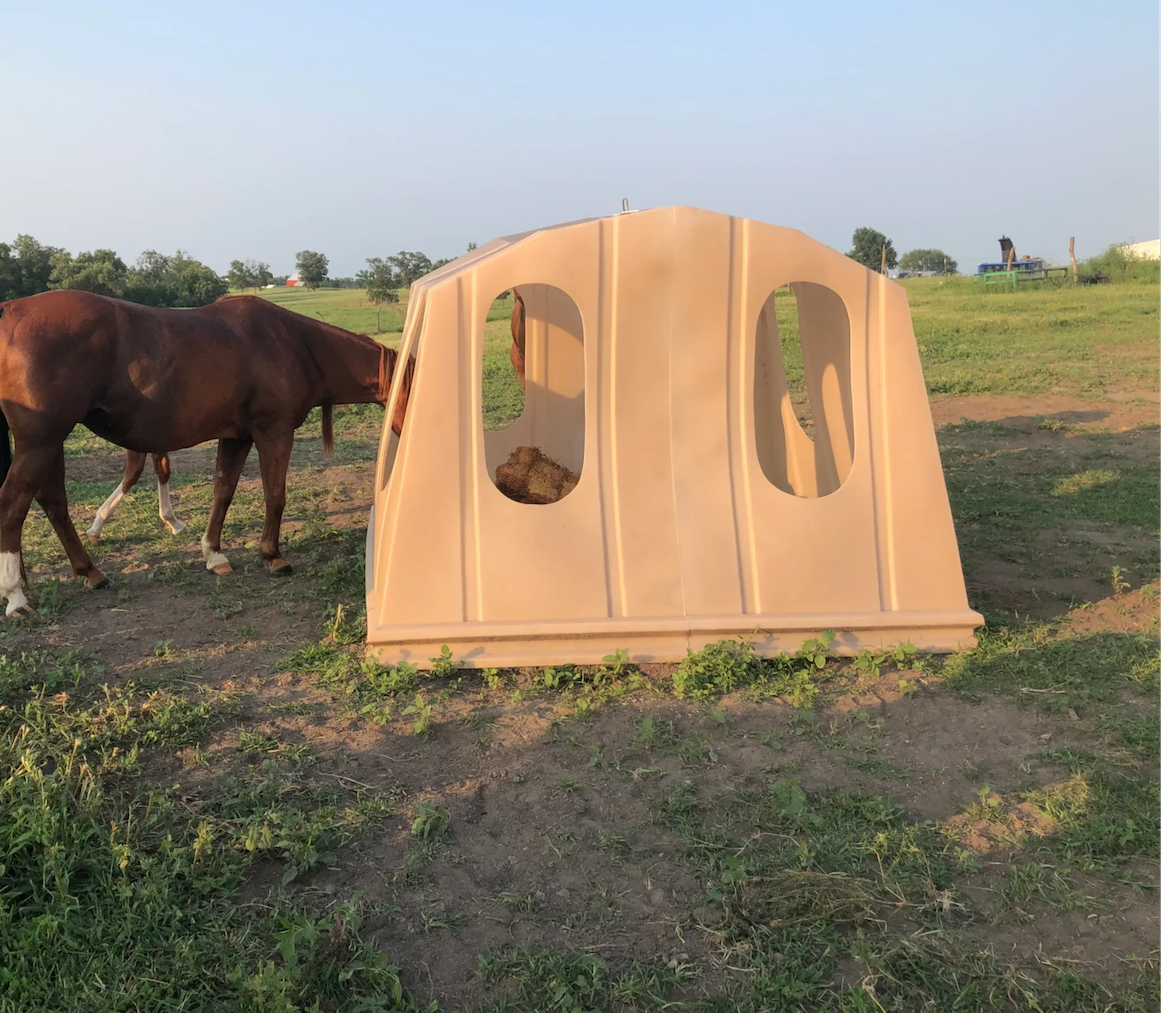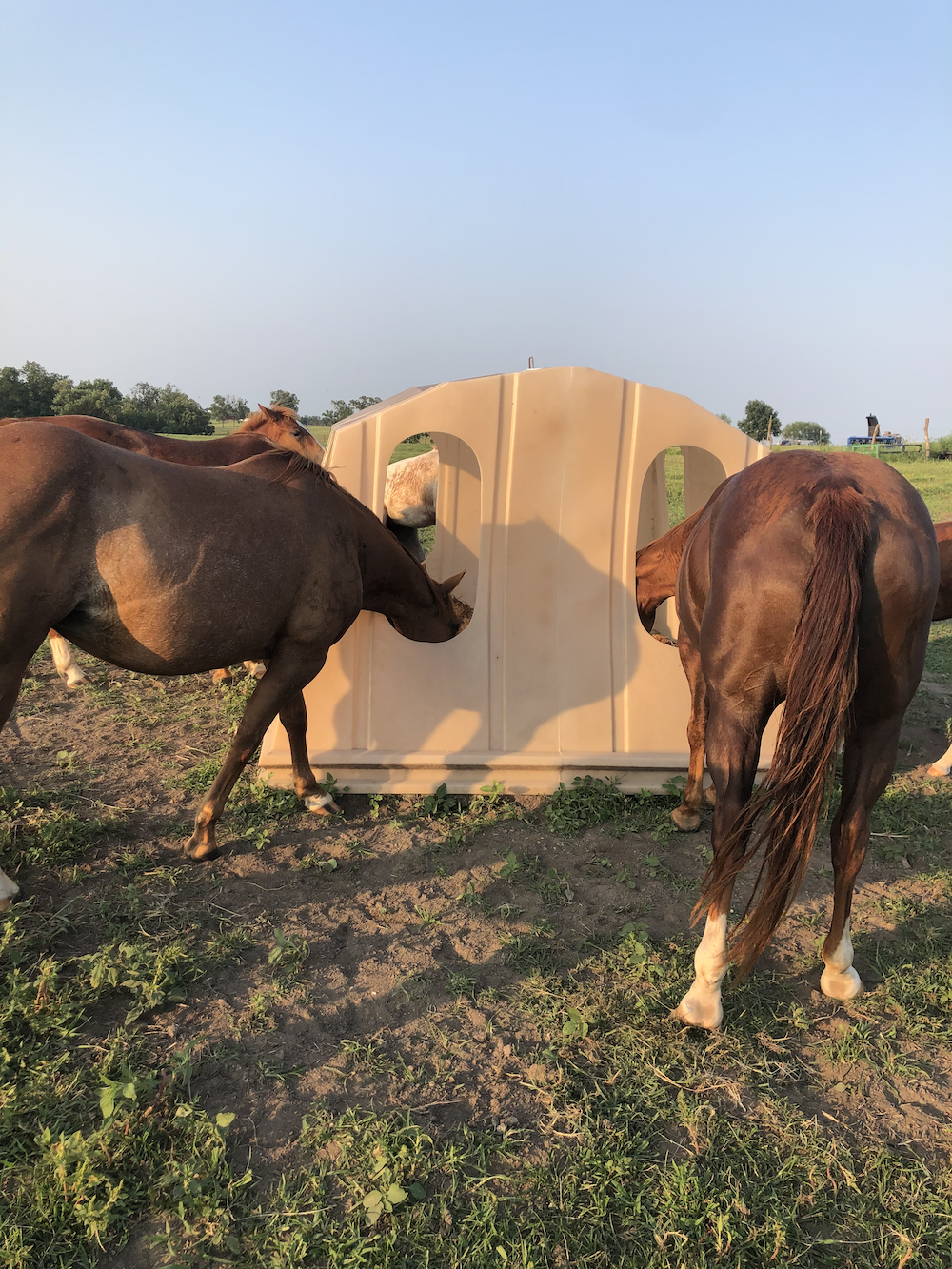 Please contact us for availability. For more information on the benefits of Hay Bonnets please visit haybonnet.com.
Equine Nutrition Consulting
"Certified Independent Equine Nutrition Advisor"
Let's break that down.
Certified - There are no licenses or specific education programs for someone wanting to work as an Equine Nutrition Advisor. However, Dr.Rachel Mottet has worked as an Equine Nutritionist both in industry and independently. In her career, she has taught numerous courses and students, given countless lectures and knows what it takes to work with horse owners to build a successful nutrition program. As part of her business, Legacy Equine Nutrition, she has built a rigorous course designed for equine professionals who want to do this as a career. Completing hours of coursework, guest lectures by top nutritionists and veterinarians, and finally, passing a pretty tough exam process has led me to being able to say that I am now a Legacy certified advisor!
Independent - I don't work for any one company. I work for my clients - the feeds you like (or don't), your horse's condition and his job, and give you the straight info on those supplements that come at us from all directions. I want the best for YOU and YOUR HORSE - not a feed or supplement company's bottom line!
Equine Nutrition - I ensure your horse is receiving a balanced nutrition program according to the most current science out there. I stay on top of what the experts are researching and what the best approach is for your horse's entire program - from forage to feed and everything in between.
Advisor - My goal is to be in line with your goals and use my expertise, training, and education to give you the best program possible. I've done all the research so you can spend more time enjoying life with your equine partner.
I know what it's like - I ride, breed, compete and run a boarding barn. We care about our horses from top to bottom and love our vets, trainers, and body workers. Now there's an option to add me as an expert to make sure your horse is getting what he needs on the inside to look and perform his best on the outside. Whether it's your heart horse or your whole herd, I'll design a program that works for you, for your horse, and fits with your lifestyle.
Schedule a time for us to talk more about how I can help! https://calendly.com/melissaheckart/dc/